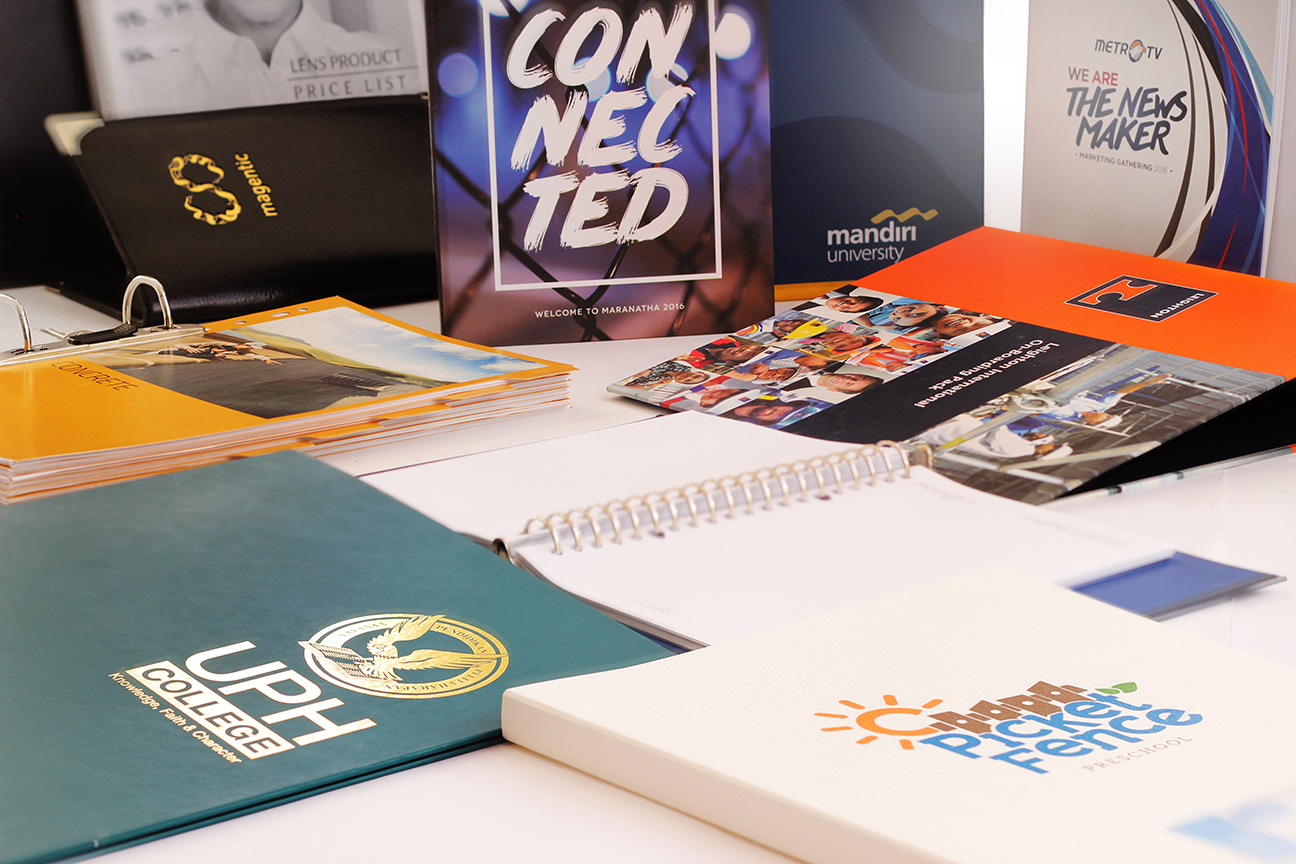 We can help you build a high corporate image by printing your company's name, logo, special colours, design on our high quality Bantex files. Please select a particular file that is best suited to your needs, then give us your company's name, logo, special colours, design, and we will make the graphic artwork for you and imprint it on your selected file through the hot-printing, emboss or silk-screening processes.
We can also provide you with further customization on the product according to your needs. (additional feature in your custom product, for example: name card pocket, paper pocket, several pocket in certain area, pen holder, etc).
This customized product under the well-known brand of Bantex will certainly give you high values and great benefits in presenting your corporate identity that is so crucial in building a strong corporate image that public holds of your company. Bantex quality products are always a symbol of status in prestigious offices.
Kami dapat membantu anda membangun citra korporat yang tinggi melalui pencetakan nama perusahaan, logo, warna khas, ataupun desain dari perusahaan anda pada produk Bantex yang bermutu tinggi. Pilihlah Ordner / Binder yang sesuai kebutuhan anda, kemudian berikan logo perusahaan, nama perusahaan, warna khas atau desain khusus perusahaan anda untuk kami buat film grafis-nya dan kemudian mencetaknya pada Ordner / Binder yang anda pilih melalui proses hot-print, emboss, sablon maupun laminated.
Kami juga dapat menyediakan kustomisasi/pesanan khusus lebih lanjut sesuai kebutuhan anda (misalnya penambahan kantong untuk kartu nama, penepatan kantong pada beberapa bagian tertentu, tempat pen, dsb).
Produk Bantex yang dirancang khusus untuk anda akan memberi keuntungan dan nilai lebih dalam mempresentasikan identitas perusahaan anda, yang mana merupakan faktor penting dalam membangun citra korporat yang kuat di mata publik tentang perusahaan anda.